About Land Over Designs, Inc.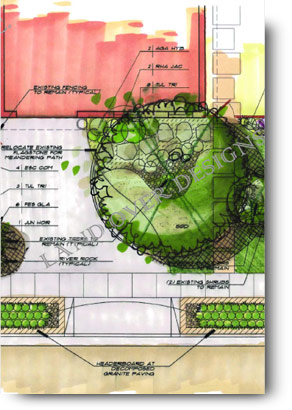 Land Over Designs, Inc. is an established Landscape Architecture and Design firm located in San Jose, California. Centrally located, LOD is able to service our clientele anywhere in the Bay Area, Central Valley, and the Monterey Peninsula. LOD specializes in the Landscape Architecture and Design of private, public, and commercial projects.
DESIGN METHOD
Land Over Designs, Inc. utilizes the project team method approach to the development of projects. By keeping the lines of communication open between the project owner and other design consultants, LOD can develop designs that improve the overall satisfaction of the final project. We also tailor our professional approach to the uniqueness of each project and the special requirements of every client.
PRINCIPAL LANDSCAPE ARCHITECT
JAY C. ATANGAN, Landscape Architect, CA License #LA 5270, is a California native and was raised in the San Francisco Bay Area. He graduated from high school in Sunnyvale, California and attended college at San Jose State University in San Jose, California where he received his Bachelor of Science degree in Industrial Technology with a minor in Business Management. While attending college, he worked in the construction industry and realized his passion was more focused on landscape and landscape architecture. After college he worked for a number of years as the Project Manager, Lead Landscape Designer, and Graphic Artist for two Landscape Architecture and Design companies working on a wide variety of projects allowing him to sharpen and finely tune his design skills. Ultimately achieving his goal of becoming a licensed Landscape Architect, he is the Owner and President of Land Over Designs, Inc.
LICENSURE
Landscape Architects are licensed in the State of California by the Department of Consumer Affairs and are regulated by the Landscape Architects Technical Committee (LATC) of the California Architects Board.
Questions concerning a Landscape Architect may be referred to the Board at:
Landscape Architects Technical Committee (LATC)
2420 Del Paso Road, Suite 105
Sacramento, CA 94583
1-916-575-7230
latc@dca.ca.gov
Website design by ChrisKisler.com